Recent Price Guide Updates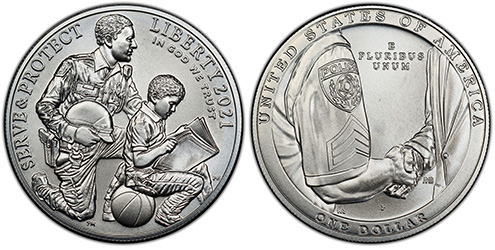 CoinFacts Narrative Update
The 2021 National Law Enforcement commemorative silver dollar was officially issued by the U.S. Mint on January 28, 2021. The U.S. Mint issued a National Law Enforcement half dollar, a $5 gold coin, and the silver dollar, all in Uncirculated and Proof versions. Read more.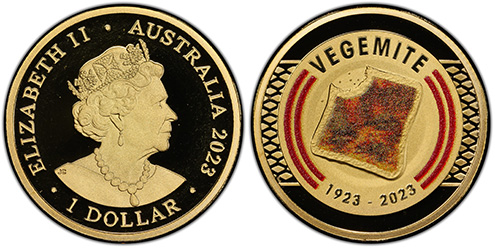 PCGS Set Registry Update
In 1919, Cyril Callister was hired by an Australian company to serve as its chairman, and his first assignment was to convert excess brewer's yeast into a consumable spread. Breweries in Australia during that era were recycling yeast produced from the beer-making process. However, at some point during the process, the yeast was spent, the brewmasters could no longer use this yeast, and it was discarded in large quantities. Callister applied his background in chemistry and knowledge of foods, leading to the development of Vegemite, which first appeared in the marketplace in 1923. This spreadable food was a failure when it was first launched but became enmeshed within Australian culture forever after about a decade. A set we recently listed is the 2023 Australian Happy Little Vegemites Centenary Proof Set, struck by the Royal Mint of Australia and celebrating the 100th Anniversary of Vegemite. Please feel free to browse the PCGS Set Registry when you have a chance, and you may find there is a set for almost anyone to pursue. The PCGS Set Registry offers many different sets from all over the world and specialty sets for advanced collectors. We appreciate your continued patronage. All the best in building your sets, and Happy Collecting, folks!
Press release courtesy of the Professional Coin Grading Service
❑