I have a $60-dollar rule in online bidding, and I recently violated it . . . and paid the price.
You should bid less than $60 on a coin with a retail value of at least $75. Otherwise, don't bid. You'll lose money.
The above image is a $75 retail value Morgan from APMEX.
If you bid $60 on a similar PCGS coin in an online auction, the cost to you would be $60 plus $9 (@15%) buyer's fee plus $9 shipping (conservative estimate). Also, many online sellers charge a $10 minimum handling fee. So you would pay between $78-$88 for a similar 1921 Morgan.
You bid in auctions to win a coin below retail. Otherwise, just purchase from APMEX or ModernCoinMart or your favorite coin dealer.
Well, even I make bidding mistakes, which inspired this column. Take a look at this beauty (not!).
I bid $15 on this 1952 Washington Carver commemorative and, unfortunately, won it. This was one of a half dozen coins that I bid on in a McKee Coins session on Proxibid. The five other coins were worth $75 or more, but I also put a bid on this one because of the "toned" description.
These commemoratives often have vivid colors, but I couldn't discern whether this one did from the Proxibid photo. It looked like it might have some color.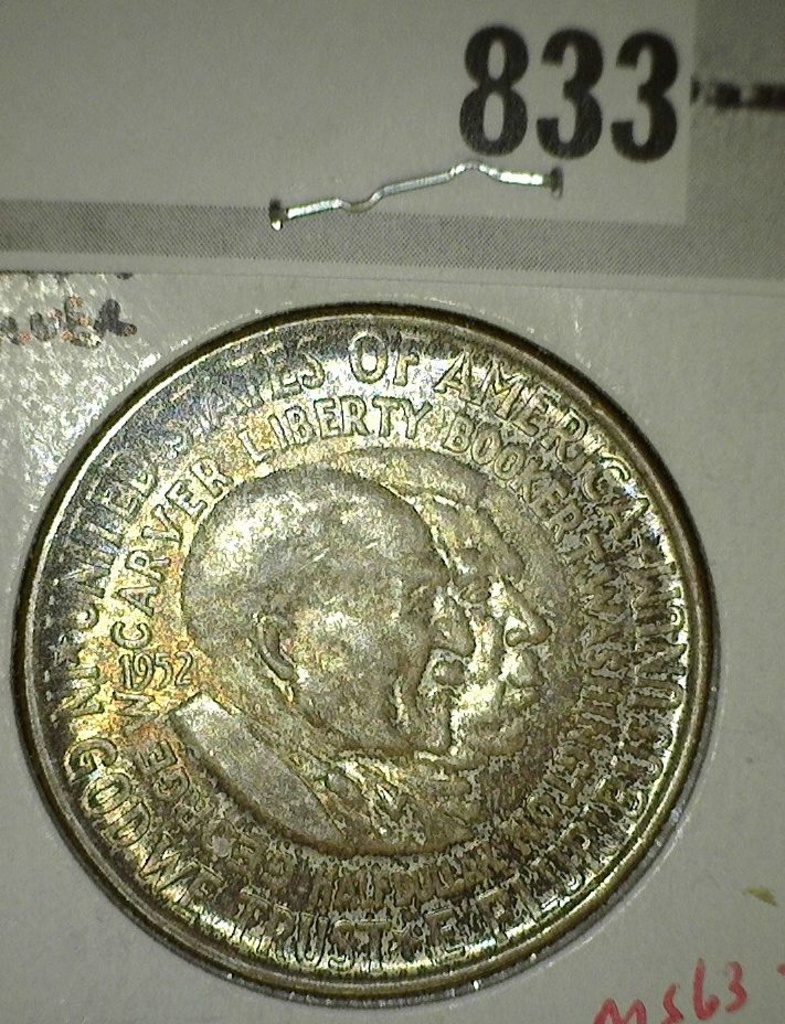 Here's a colorful example from PCGS: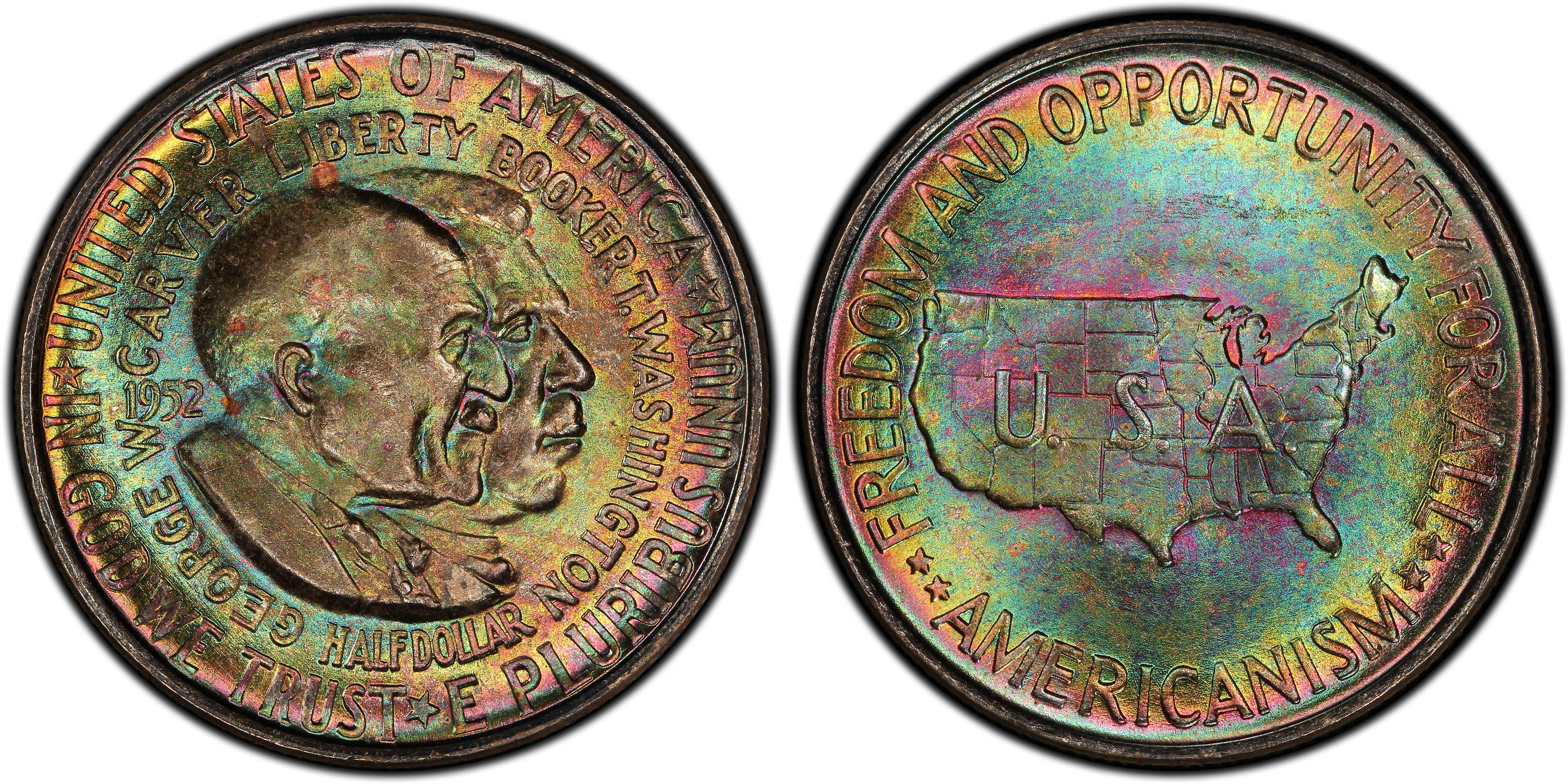 I didn't think the McKee coin lot was as colorful as the PCGS won above, of course; but I did hope it wasn't mostly grey and Uncirculated. It was mostly grey speckled, and ugly. It wasn't MS-63, either. More like AU-58. In other words, a $15 retail coin.
But when you bid online, you have a buyer's fee and mailing. This time, no handling fee, thankfully. The $9 postage and $3 BP equaled $12, probably all the coin was worth.
There's another reason why the $60 bid rule is important.
When it seemed that this commemorative was going to be the only coin I would win in the McKee auction, I started bidding higher on the other lots, more than I would have liked, so as to offset any losses getting this one dinky coin.
Other buyers kept on bidding higher, so I faced the inevitable, paying $27 for a $12-15 coin.
At least I have used the occasion to warn you about violating the $60 rule.
❑